Israel PM set to visit Kenya.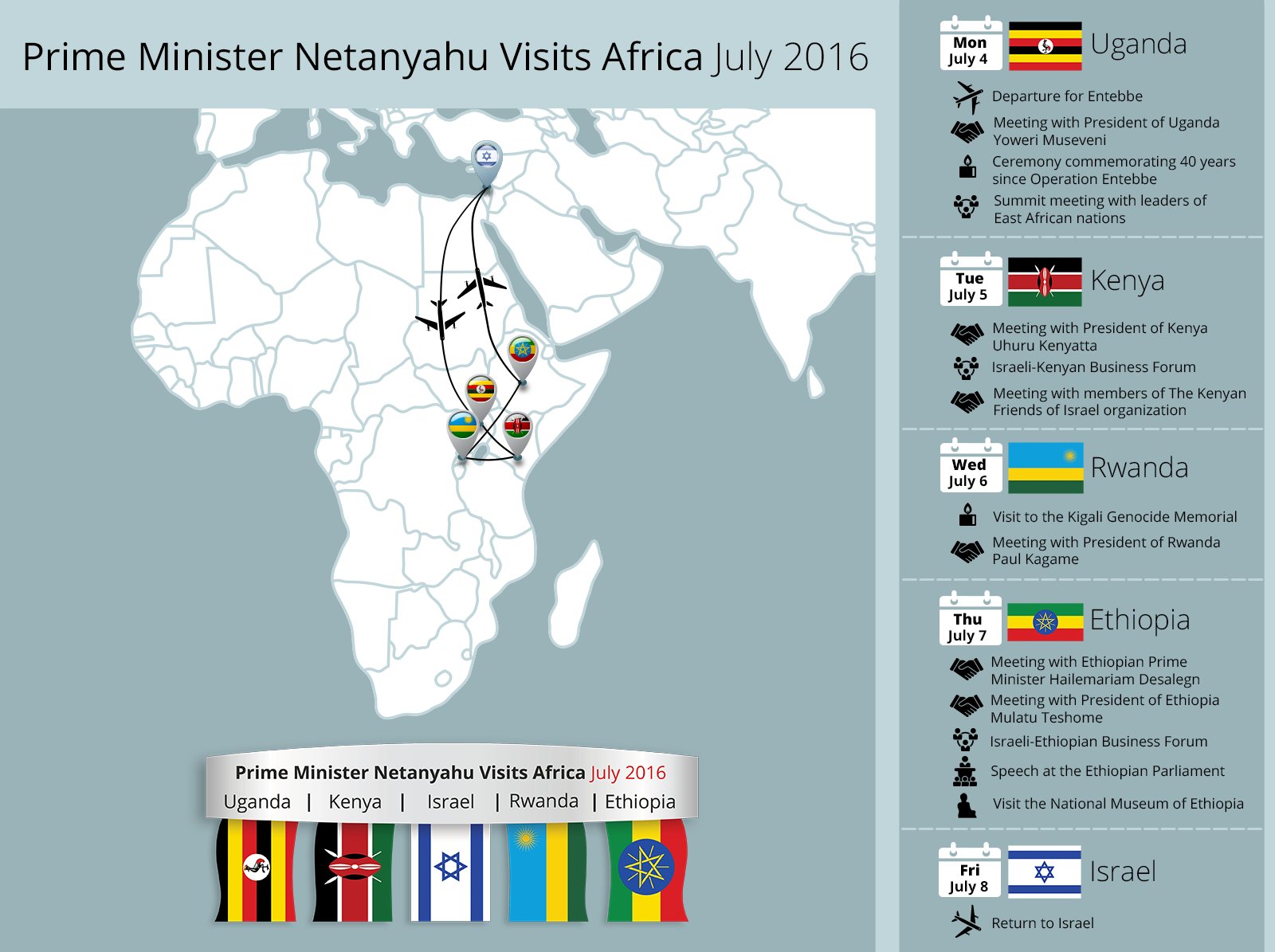 Israel Prime Minister Benjamin Netanyahu is scheduled to arrive in Kenya one of the four countries that he has planned to visit in his Africa tour.
The major aim of this African tour is to announce Sh1.3Billion plan to increase trade and investment with the continent as well as cooperation in areas such as terrorism, boosting agriculture and health in a shift of policy.