Kiambu County set to host #SMDayKe meet up.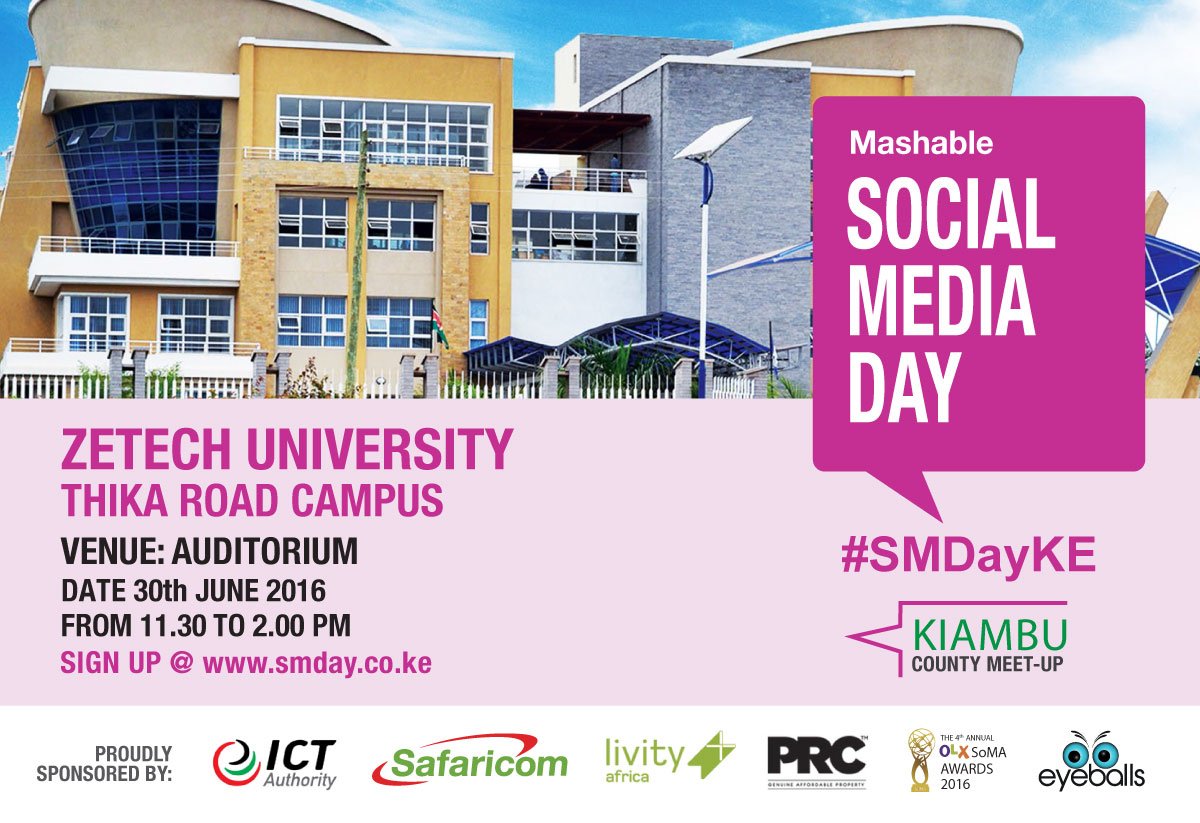 twitter.com/SMDayKe
Zetech University is set to host #SMDayKe Kiambu County meet up on Thursday 30th June.
Social Media Kenya has devolved Social Media Day celebrations to Counties to give every Kenyan an equal chance to be part of #SMDAYKE . Each County meet up will host is set to host at least 100 people and will get a trainer to facilitate Free Digital session.
Social Media Day was launched by Mashable in 2010 in a bid to recognize the digital revolution and create Social Media awareness. Each year thousands of people organize offline meet ups across the globe to recognize and celebrate the growth of social media globally.
In Kenya, Social Media Day is organized by Eyeballs Marketing in partnership with public and private sector stakeholders including the Kenya ICT Authority.
The theme for the 2016 #SMDAYKE celebrations is: "Freedom with Responsibility".
The Session will start from 11.30 am till 2.00pm
For more details visit www.smday.co.ke