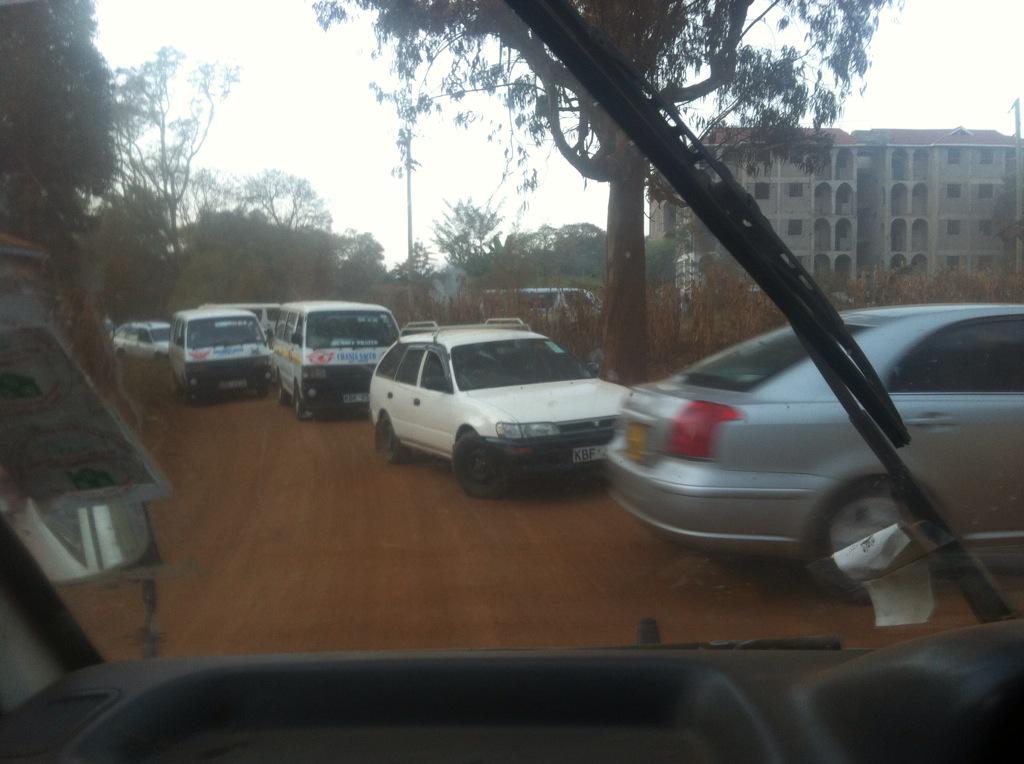 Some motorists stuck in the jam on the Thika-Metro-fill exit to Garissa Road recently
Kiambu County Government plans to expand several roads connecting Thika town to reduce traffic congestion that has been a thorn in the flesh for Thika residents for quite some time now.It has now become the norm in Thika Town to be stuck in traffic jams for hours especially during the rush hours. The most affected roads are Kenyatta Highway, near the Gatitu Junction and the Blue Post exit where the jam extends well into the town center at times bringing actitivity to a halt.
Among the roads earmarked for expansion in the next six months, include Thika-Metro-fill, Karatina-Garissa Road, expansion of the Chania River Bridge near Bluepost Hotel and the disputed Thika-Gatitu Road..
Kiambu Roads CeC Mrs. Njeri Gatabaki said on Tuesday in Thika,
"When these projects are completed, it will impact positively on production. We realise that traffic congestion is a major challenge in Thika Town. It results in wastage of fuel and time, accidents and air pollution and therefore it is not an issue we can take lightly."
However, the members of public have been asked to brace themselves for even more traffic snarl ups during the construction period until the affected roads are complete.